I was prompted to update from version 9.6.008 to 9.6.009.
After the update I was prompted to restart scriptcase. The moment I clicked ok it directed me to the following page.

Checking my serials on scriptcase site I get this displayed: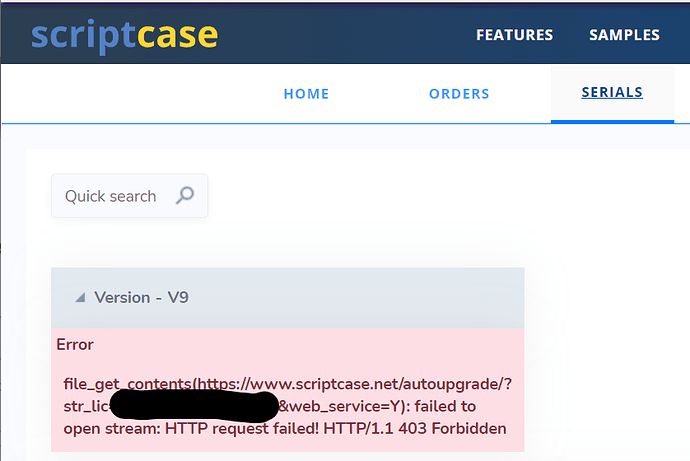 Anyone familiar with such errors and could help please?