I have a Control Form to upload Excel files. That has always worked. Now it doesn't work in the development environment. I upload it to the host and it works.
I get the following message.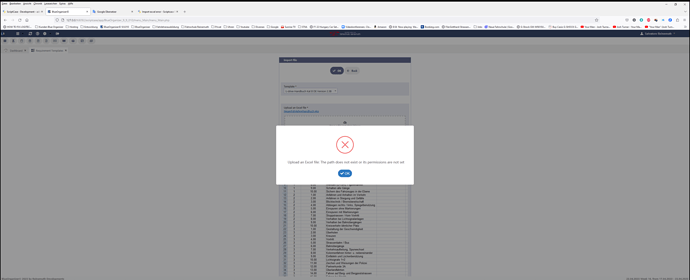 I still had to change permissions on an Excel file, even when I was developing it. I once changed all permissions of the file to full access, also copied to another location, unfortunately without success!
As I said, it works in production!!