Hello Marcov,
As I stated on the other topic, this bug was actually fixed, but unfortunately it is back again.
As soon as I have any news from our bugs team I will let you know.
Thanks for your feedback,
Bernhard Bernsmann
now problem is very very old any soluton???
Hello Marcov,
I will contact our bugs team regarding the issue
Thanks,
Bernhard
Edit: Misspell.
yes more then one moth ago!!!
I reported this problem several times!
i have this problem too. and additional: in some case i use two menus. it is because in one of the sub-parts of my project i use some blanc apps to do some calculation, and then redirect to another app. so i use the second, the "sub-menu" for some kind of buttons of the app.
but - as you can imagine - than there are sometimes three (!) scollbars on the right and three downpage. looks funny.
as you can see, there is no need for two of the scrollbars, because they do scroll just one centimeter or something. this screenshot ist firefox. with chrome there are no scrollbars on the left, but three on the bottom of the page.
this is scriptcase 6. will a bugfux still affect this version?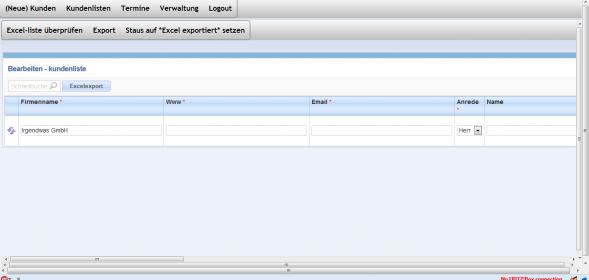 i dont know if this works for sc7, but in sc 6 i found a workaround.
you just enable the footer in the layout-menu of the menu-app. this solves the problem with all scrollbars.
I have 9.4 and works fine but I see this problem in the Opera browser. So I think the bug is back??
Seems to be solved with update 9.4.004/005. Works with Opera now.